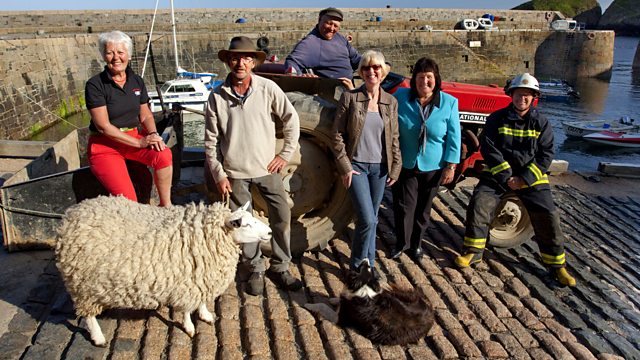 Currently one of my favourite programmes on the tv is "
An Island Parish
". Life on a small island fascinates me, and this series is set on
Sark
, in the Channel Islands, which are
Crown Dependencies
.
It's all very interesting indeed.
It has a thrifty side to it, as I imagine that these people have to have a level of self-sufficiency and inventiveness of their own, and can't be running off to the shops every minute when they "need" something. There seems to be a strong community spirit, which is heartening to see, and above all, I like these programmes because they include the churches on Sark. Indeed, the whole series of "Island Parish" programmes have centred around parishes and their local ministers of one denomination or another - on Sark we are following a Methodist lay preacher [in the photo in the blue jacket] and the CofE incumbents - there is a new one each month as the church there has no permanent vicar in place.
It's on Friday nights so I am looking forward to tomorrow's episode already!